Conference Program
The second Bordeaux Polymer Conference (BPC 2022) will gather the top specialists from all over the world, offering them the opportunity to present their most recent research findings and to discuss the latest ideas, discoveries and innovations in the field of Polymer Science and Engineering.
14 outstanding Plenary Speakers, and 52 Invited Speakers will present their most recent results and discuss upcoming challenges in polymer science. The scientific program is complemented by 194 contributed talks, and 4 poster sessions.
You will find below the general final scientific program. A detailed program is available for each day. The poster session program will be soon available.
A booklet containing the detailed scientific program will be delivered to all participants and you'll also have access to the BPC mobile application.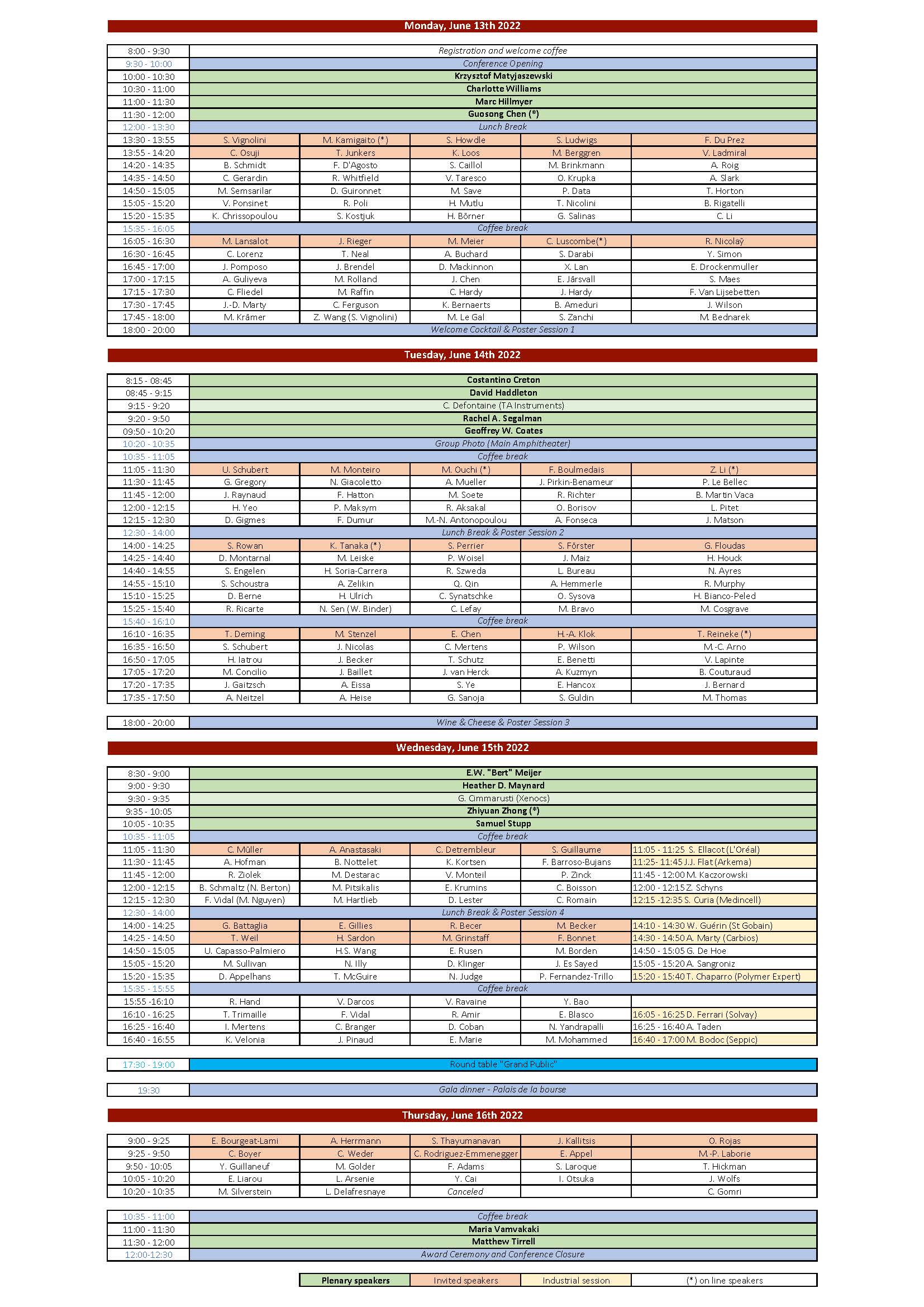 To view the pdf program, click here

The detailed Poster Sessions program is available here
---